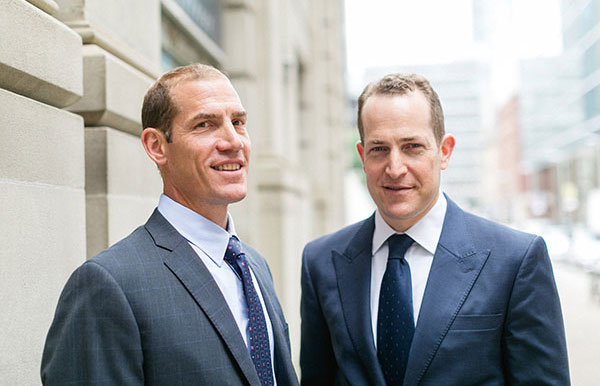 Our Team
!Xam Diamonds was launched in 2011 by brothers Jeffrey and Terry Brenner. With almost thirty years in the diamond industry, including Jeffrey as founder of a junior diamond mine in South Africa and diamond cutting factory, the brothers unify to bring genuine experience in the diamond and gem world to their clientele.
In an industry where a handshake consummates a sometimes significant purchase/sale, the key word is integrity. Beneath that is access to trusted suppliers, both mining and factory sources, for the direct benefit of !Xam clients. Jeffrey and Terry's absolute commitment is to nothing short of the highest standard of quality and credibility in the fine jewellery that is delivered from !Xam's studio.
Our Focus
Presenting the highest quality bespoke custom jewelry design service and an exclusive collection of fine jewelry.
Personalized and intimate one-on-one service with consultations available at our boutique settings or at your office or home.
Experience the ultimate in transparency of process and see the journey of our ethical diamonds directly from the mine to you.
Almost 30 years' experience in the diamond and fine jewelry industry ensuring a superior level of integrity and commitment to the client.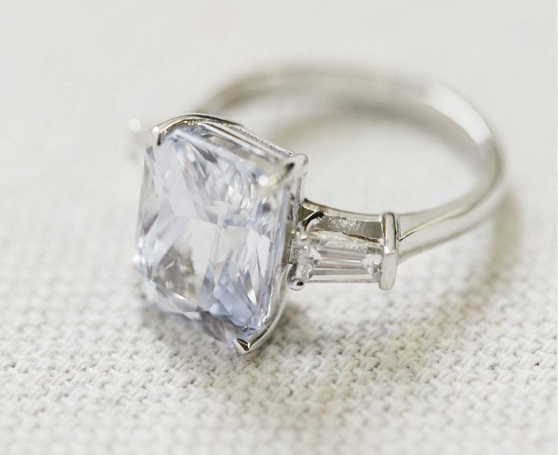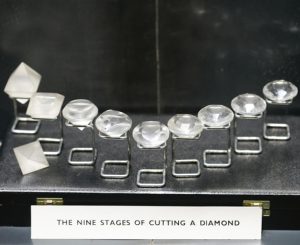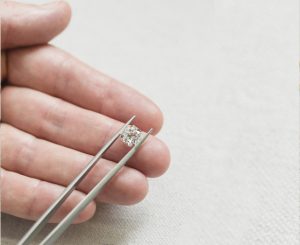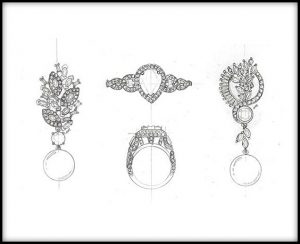 The Beginning
Our tale begins, like all life, in southern Africa. The cradle of civilization. Sa l?a !ainsi uinsi  Translation: "We move towards a better life." This is the motto of the Northern Cape—where we learned to mine our premier diamonds. The words are taken from the ancient !Xam people, who were nomads on these lands for millennia, and from whom we get the name !Xam Diamonds.
They called home a place defined by rivers, so beautiful that there were no words for it. Billions of years ago, lava bubbled to the earth's surface. With this came formations of pure carbon, forged miles below the crust. These stones, when polished, mirrored the water that bore them along for tens of thousands of years. The rivers carved through the earth, and left tracks in their wake. This is where we find our premier stones. They are called alluvial diamonds, exceptionally pure. And while not all our stones are derived from alluvial sources, this is where we learned our trade, and this is who we are.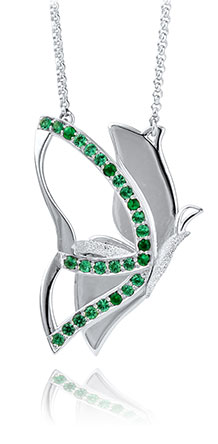 Our Principles
A diamond is an enduring symbol. We believe it should never be tainted, and we ensure that your !Xam diamond is produced employing the values you hold dear.
Our stones are supplied directly from selected mining and manufacturing companies with whom we have longstanding, deep and trusted relationships. We strive for maximum beneficiation, so that stones are cut and polished in the country of origin. In this way, we aim to affirm as a foundation of our business respect, devotion, and partnership with the community.

Community Support
The Brenner brothers, co-owners of !Xam Diamonds Toronto jewelry store, believe that beauty lies in deeds as well as in their lovely gemstone creations.
Since 2011, they have engaged themselves in community service through supporting beneficial not-for-profit initiatives in Canada. This year's collaboration is with Girls E-Mentorship (G.E.M.), a registered charity offering an innovative mentorship program for girls facing multiple barriers.
10% of sales to our new friends at G.E.M will be donated back to the organization. To learn more about G.E.M and how it helps girls achieve their dreams and aspirations, please visit G.E.M.
Learn More About Us

Community Support
Beauty and productivity where nothing grew before: the Giant Flag is a field of previously-barren land in South Africa that will bloom with millions of brilliantly coloured desert succulents and a four-megawatt solar field creating power for local communities.
Viewable from space, this important initiative has been named as one of "CNN's 10 Ideas to Change the World" and will create green collar jobs to the tribal South African communities from whom !Xam takes its name.
In honour of South Africa, the Brenners' country of origin, !Xam will support Giant Flag by donating a portion of each sale to the project. For more information visit Giant Flag.
Learn More About Us