Wedding Rings for Her
She said yes, so give her what she wants most to make her special day even more meaningful.
Our wedding rings are so much more than just tokens of affection, they're lasting declarations of love that she'll treasure forever. We offer bespoke wedding rings for the woman of your dreams, custom-crafted with quality in mind, each a unique work of art pairing an elegant band with a hand-hewn stone cut for her and her alone.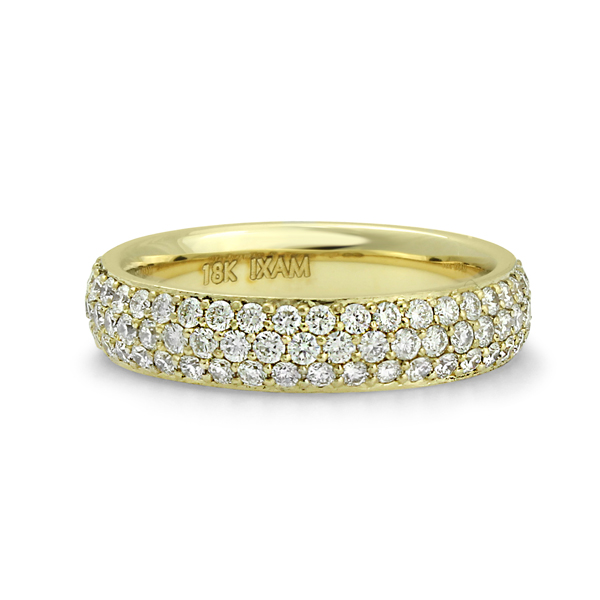 A wedding ring for her big day – the biggest day of her life – is a symbol of love and commitment she'll never forget, so why not get a personalized, custom-made by a company that knows the diamond business inside and out. Stop by our Toronto gallery and workshop so we can help you find the perfect style for her
She's the only one for you, the wedding ring for her should be just as unique
A wedding ring from !XAM Diamonds isn't just any old band, it's a personalized, bespoke design that's one of a kind and completely unique to you. From the first fitting to the finished product, we take you through the design process, bringing your vision to life in our workshop, so the ring this process results in is beyond your wife's wildest dreams.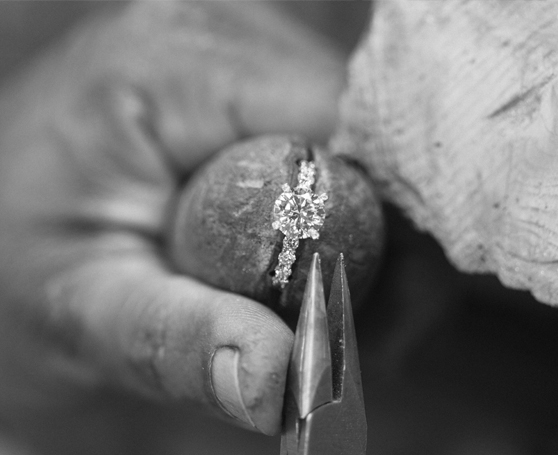 SHOP WEDDING RINGS FOR HER
PRINCESS ETERNITY BAND
18K White Gold Princess Cut Diamond Eternity Band
AQUAMARINE AND DIAMOND ETERNITY STACKING RING
14k White Gold Bezel Set Aquamarine and Diamond Eternity Band
Every woman has her ideal wedding ring, and we can help you find it – or custom-craft one that suits her style. !XAM Diamonds specializes in the exquisite, offering a wide range of bands and styles, gems cut to your specifications, and decades of experience in the diamond industry that can help you find the perfect fit.
Make your wedding a day to remember
Glimmering diamonds, glittering gold, and zero guesswork makes every piece special: we guide you through the design and crafting process to make each wedding band exactly what you know she'll love.
---
Let's talk about her perfect wedding ring!
(416) 366-1200
---